By Alex Carter 
At the start of the pandemic, everyone who had Supplemental Nutrition Assistance Program (SNAP) benefits began receiving an additional payment, up to the maximum benefit amount for their household size (called Emergency Allotments). Those extra payments will end in February 2023.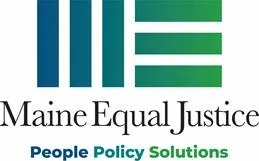 In most cases, if you get SNAP, the last maximum benefits will be given out on February 10. In March 2023, many people will see a lower amount on their EBT cards, and the new amount will be based on your household income and other expenses like rent and utilities. On average, SNAP payments are estimated to decrease by about $190 per household in Maine.
If you have SNAP, you should make sure that your information is up to date with the Maine Department of Health and Human Services (DHHS) so you can receive all of the benefits you are eligible for in March.
Things you can do to prepare
Update your mailing address with DHHS so you don't miss any important notices
Report any changes in your income or work hours
Report changes in your expenses and allowable deductions. Allowable deductions include shelter costs (like rent), utilities (like heat), and payments for childcare or child support.
If you're over 60 or have a disability and pay more than $35 in out-of-pocket medical expenses per month, you can show proof of these expenses to get more money in SNAP each month.
To update your address and report changes to DHHS, call the Office of Family Independence at (855) 797-4357, or log into your account at www.mymaineconnection.gov, or go into a DHHS district office location.
Remember, you do not have to spend all of your SNAP funds in one month. If you find that you have more money for food than you need to spend right away, you can save the rest to use later. If you are able to save any, having some extra SNAP left over may be especially helpful for the adjustment to lower payments in March.
More resources
If you're having trouble getting enough to eat, or if you want to stretch your SNAP benefits a little further, try these resources:
Call 211 and ask about food resources
Search Good Shepherd Food Bank's online Food Finder Map for a list of food pantries and meal sites in your area
Visit a participating farmers market where you can use SNAP dollars to buy fresh fruits and vegetables from local farmers
Contact your regional Area Agency on Aging online, or call (877) 353-3771 for information about additional supports, including home-delivered meals for those who are homebound
For income-eligible older adults, learn more about the Maine Senior FarmShare Program at (207) 287-3491,

[email protected]

, or www.maine.gov/dacf/ard/seniorfarmshare/seniors.shtml
Why is SNAP changing now?
The extra SNAP payments were supposed to end when the official federal public health emergency ends, and that is still in effect. However, the U.S. Congress passed a spending bill in December that will stop the supplemental payments in February. Instead, that money will be used to help pay for a new summer meal program for kids. While we at Maine Equal Justice support Summer EBT, we don't agree with taking money from SNAP to fund it.
If you have questions or need help with your SNAP benefit, please send us a message through our website: maineequaljustice.org/contact-us/ or call (207) 626-7058 and leave a message. Translation help is available when you reach out.