Africa is still struggling to get its head above water, more than 60 years after the majority of African countries achieved political independence. Amjambo Africa sat down with Lathe Sess Honoré and François Junior Onguene to hear their ideas about why. Future interviews will address fratricidal conflicts and civil wars.
Corruption
By Joseph Semajambi
"To understand why Africa is still lagging behind, colonization must be judged severely, akin to slavery, because there is no justification for the domination of one people by another," said the Rev. Lathe Sess Honoré, professor on the Faculty of Economics and Management of the Methodist University of Côte d'Ivoire, and former consultant at the African Development Bank.
However, in addition to the egregious and lasting impact from past colonizers, African political elites also bear responsibility for the continent's poverty, said Reverend Honoré. "Colonization is bad, but Africans should stop vilifying colonization alone – while acknowledging its misdeeds – and should instead, in my opinion, work hard on the recovery of their countries."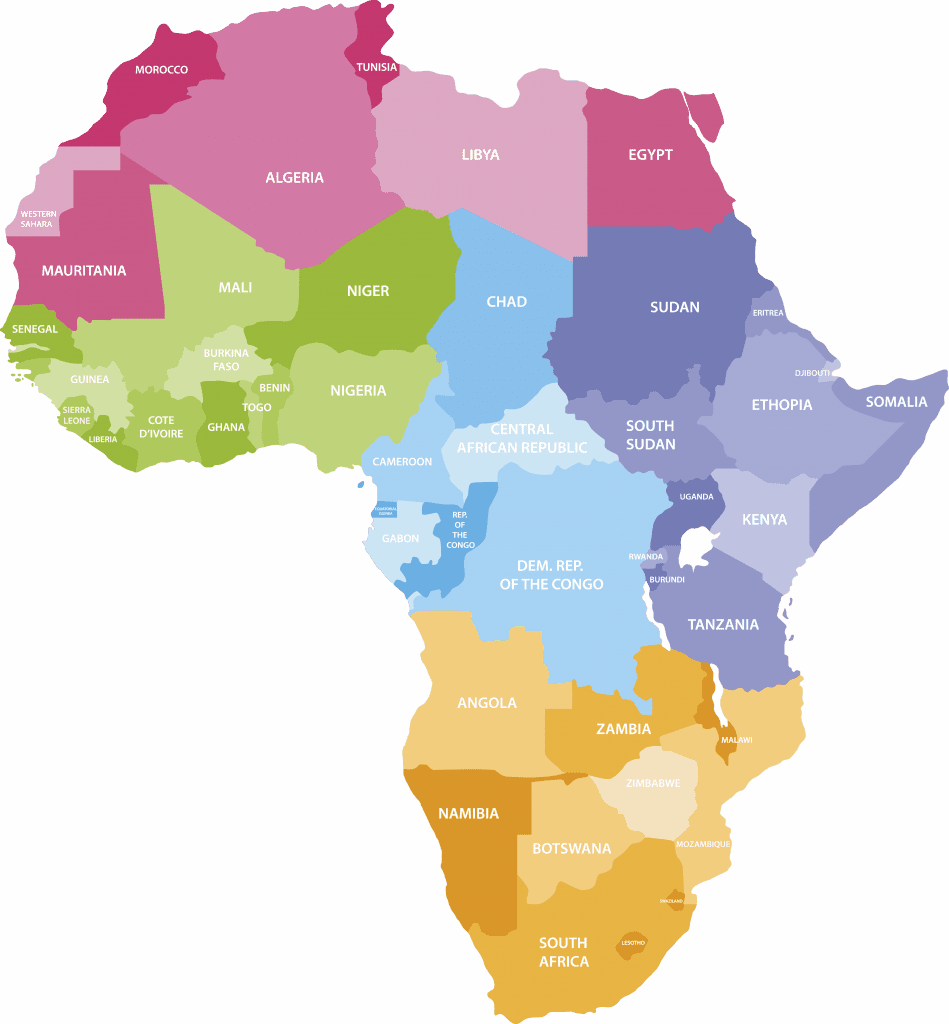 Honoré pointed to embezzlement and the misappropriation of funds and resources, the scandalously lavish lifestyle of African elites, nepotism and tribalism, the desire to hold onto positions of power and rule for life, and the selling off of the natural resources of countries as big reasons the continent is so far behind in development – as evil scourges, in fact, that are ruining the continent, despite its rich natural resources, that Honoré says are unequaled anywhere in the world.
Reverend Honoré also spoke of the field of agriculture and the need for reform. "Agricultural education does not exist, and where it does, it is modeled on western models that have nothing to do with our realities on the ground."
He underscored the need for the modernization of agriculture, which he said matters greatly to the development of Africa, where the World Bank estimates that 59% of the population of sub-Saharan Africa lives in rural areas with a huge dependence on farming.
Infrastructure
By Adrienne Engono

The high cost of transportation, energy, and internet access is a major constraint on economic growth in Africa, and partly explains Africa's continued marginalization in the global economy. This is according to professor of economics François Junior Onguene of the Institut Universitaire Bengono Touré in Yaoundé, Cameroon, who has ideas for political and socio-economic reforms that could help alleviate that lack of basic infrastructure. Amjambo Africa sat down with Onguene in Yaoundé, the capital of Cameroon, for a discussion about infrastructure.

Amjambo Africa: The issue of basic infrastructure remains a hot topic in Africa. Why does infrastructure matter so much, and would you paint the picture of Africa's infrastructure needs as of 2021?
Bengono Touré: Great importance is given to infrastructure as it constitutes a foundation for growth and development. Indeed, a structural deficit in infrastructure constitutes a serious handicap to economic growth and poverty reduction. Sub-Saharan Africa has made some improvements in recent years though much remains to be done. Africa has set the objective of increasing investment in the development of new infrastructure as well as the maintenance of what already exists, and at the same time is putting in place legislative frameworks that could ease and promote public-private partnerships. The African Development Bank (AfDB) estimates that Africa needs $130 billion to $170 billion (USD) per year for infrastructure development, but is operating with a financing gap of $68 billion to $108 billion. The French Development Agency and the World Bank view the situation differently, with an annual need of $93 billion and an annual funding gap of $31 billion.
What's the situation in Cameroon?
Over the past decade, Cameroon has made great strides in the sectors of health, education, transportation, sports, housing, and energy. For example, four new specialized referral hospitals, with state-of-the-art technical facilities for advanced treatment, are now in operation, bringing the number of total referral hospitals in the country from four to eight. These are the Gyneco-Obstetric and Pediatric Hospital of Douala, the Reference Hospital of Sangmélima, the Emergency Center of Yaoundé, and the Center for Endoscopic Surgery and Human Reproduction in Yaoundé. On the housing front, new housing units have been built in the cities of Bafoussam, Yaoundé, Ngaoundéré, and in the Adamaoua region. And Cameroon now boasts several sports stadiums in different regions of the country.
What place does basic infrastructure have in the development of nations?
The link between the economy and infrastructure is crucial to promote inclusive growth and sustainable development. The authorities must improve infrastructure for Africa to become more competitive in the global market. This will help promote different types of economic activity because infrastructure lies at the base of production and plays a big role at the microeconomic level by stimulating private sector activities, reducing production costs, and opening new markets, which present new possibilities for production and trade. Investing in infrastructure is essential to tackle the problems of poverty reduction. Infrastructure is closely connected to key indicators of social well-being, including health care, water and sanitation, housing, human capital accumulation, and electrification.
Why do certain countries with fewer resources actually have better schools and hospitals than some of those with enormous wealth?
I could mention the weakness of institutions in some countries, the misappropriation of funds intended for the construction of infrastructure, the absence of a national framework for the development of infrastructure, the lack of detailed and reliable data to determine financing needs for investment, lack of a maintenance plan for existing infrastructure, and failure to budget adequately for infrastructure projects.
What could lead Africa out of this seemingly perennial problem, 60 years after independence?
To get out of this situation, governments must make regular and significant progress in terms of political and socio-economic reforms. Improvements in good governance – budget management, taxation systems, economic incentives for starting up businesses, coordinated policy formulation, contract enforcement, accountability, and transparency in the public sector – as well as creation of an environment generally conducive to private investment are all key.