By Ivy Epstein
Maine relies heavily on an intricate network of nonprofit and volunteer grassroots social service providers to try to meet the urgent and significant needs of immigrants and asylum seekers. But over the past three years, the strain of the COVID-19 pandemic, the increased numbers of new arrivals, and the level of their need have taken an emotional toll on these providers. And they want the government to step up and do more to help people.
Yvette Unezase, interim Executive Director of the nonprofit Maine Association of New Americans (MANA), finds that being unable to adequately help those in need is upsetting. "It's really unfortunate that you want to help people but have to keep saying, 'I'm sorry.'… People have needs, they have trauma, and as a provider you just keep saying, 'I'm very sorry, I can't help you with this.' "
Unezase's feelings are widely shared in the social service community. Joanna Caouette, Director of Programs for ProsperityME, commented on the intense feelings generated by being unable to meet client needs. "We've had a lot of situations where some of the colleagues just break down and cry in the waiting room because of a heartbreaking situation and they just have to tell the person, 'I don't know how to solve this,' " she said.
---
We have to say 'sorry' a lot, and 'I don't know,' and 'I know it's hard

—Amy Titcomb, Volunteer Coordinator at MAN
---
To the leaders of nonprofits, the continued reliance on overburdened social service providers and volunteers, as well as limited resources – including an insufficient number of paid caseworkers – is more than unfortunate. It makes no practical sense. Maine needs workers, and word in the business community, as well as in the nonprofit sector, is that the government should be doing all it can to enable immigrants to live, work, and thrive in Maine.
Immigrants have the potential to help fill the thousands of jobs posted by employers whose businesses are suffering because of employee shortages. "One of the things that's so infuriating is that we desperately need immigrants in Maine, and we desperately need immigrants throughout most of the country,"' said Martha Stein, Executive Director of Hope Acts, the Portland-based nonprofit that focuses on meeting the basic needs of newly arrived asylum seekers.
Beth Stickney, Executive Director of the Maine Business Immigration Coalition, reported that "Maine's statewide unemployment rate is back to nearly pre-pandemic levels. In June 2022, the statewide unemployment rate was 3%, with over half of Maine's 16 counties at less than 3%. This translates to there simply not being enough available workers for the jobs available year round, let alone for the seasonal increased hiring needs."
Over the past few years, as a result of the pandemic and other factors, the already-high demand for housing, legal services, English classes, and other services has increased, and that demand weighs heavily on the morale of service providers. Conditions on the ground have changed, and the demands are impossible to meet, they said. The number of asylum seekers making their way to Maine has increased; they have often faced longer, more traumatic journeys than before, and arrive in greater need; their level of trauma has worsened; the affordable housing market has shrunk; the shelter system is impacted by the pandemic, yet people urgently need housing; the work permit application process is severely backlogged; and the proper workings of the entire asylum process in the Boston immigration office appear broken.
"Three years ago, I would have told you it couldn't get any worse, but it has," MANA's Titcomb said, and added, "Housing and legal services are the greatest needs that we can't meet at all, and it feels terrible to say that, because I think those are things that our country can afford to provide."
---
---
"That guilt doesn't go away…that is probably one of the hardest things that I personally deal with…it's not the workload… it's just that."

— Fatima Saidi
The onset of the COVID-19 pandemic exacerbated the workload on volunteers and on those who staff service organizations in Maine. According to Caouette of ProsperityME, the typical yearly traffic to their office used to be about 300 people. When the pandemic hit, this number soared to 1,000 people per year who sought their services. The influx strained even the most basic parts of running the financial, career, business, housing, and education guidance organization in Portland and Lewiston/Auburn. In a time when social distancing was key, overcrowded waiting rooms created health and safety hazards for already vulnerable communities, and for workers. "I think we have been in crisis mode this whole time," said Caouette, adding that the emotional toll of the work on herself and her colleagues is visible in an increased need for mental health days for employees to deal with the daily stress.
The guilt, heartbreak, and burnout is almost tangible in most of these organizations' employees. But those who are immigrants themselves often experience particularly acute emotional challenges. Fatima Saidi, Development and Relations Manager at Maine Immigrants' Rights Coalition (MIRC), feels persistent guilt about not being able to meet client needs, while she herself has citizenship status, for which she knows others may wait decades. "That guilt doesn't go away…that is probably one of the hardest things that I personally deal with," she said. "It's not the workload…it's just that."
And the workload is definitely overwhelming. Recently, Saidi saw her siblings for the first time in seven years. During the course of their first evening's visit, she received 19 emails that required a prompt response. For her, this work doesn't have an off-button. Neither does the guilt. "I don't have the privilege of 9-5 emotion," she said.
Caouette described the mental impact of the pandemic on the already heavy jobs of service providers. "One of our tools that we use is our compassion – our compassion and passion to help people who are from similar backgrounds or completely different backgrounds – and unfortunately, I feel like that [supply of] compassion has been eroded through the pandemic with very little ways to replenish that. Two years into it, it feels like pouring from an empty cup."
Providers agreed that meeting the uptick in demand is impossible, and failure is hard to stomach. Unezase of MANA spoke of the strain placed on the agency's transportation program, which provides rides to non-emergency medical and social service appointments, and COVID-19 vaccine and testing sites. While the organization used to receive about 15 ride requests a day, this number has spiked to between 30 and 50 a day, and they can't always provide rides to everyone who needs them.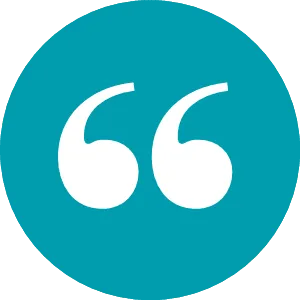 "One of the things that's so infuriating is that we desperately need immigrants in Maine, ans we desperately need immigrants throughout most of the country."
—Martha Stein, executive director of Hope Acts
Many compassionate people living in Maine are aware of the unmet needs of recent arrivals and want to help. And according to Titcomb, the larger national conversation about anti-Black racism and anti-immigrant sentiment has inspired people. Some have started volunteering and offering personal support, while others have provided monetary donations to service-providing organizations so they can help more. "That is a positive thing," she said.
But the complexity of the immigration system means that even very dedicated volunteers can only do so much, especially when language and cultural barriers are present. Having service providers and case workers who can speak the language of recent arrivals is important, Unezase said. And Titcomb added that the need for emotional support surpasses what a volunteer family can provide. Because the levels of trauma have risen in recent years due to the longer journeys asylum seekers are forced to make to find safety, most recent arrivals need a culturally competent and trauma-informed social or case worker to handle the major life transition. Welcoming the Stranger, a program designed to match a volunteer with an asylum seeker to provide support and mentorship, recently merged with MANA to help bridge this gap with more immigrant-led support from MANA staff.
Saidi at MIRC also described the complicated nature of meeting client needs with volunteer help. One Mainer from a rural area reached out to her, hoping to host an immigrant in their home to help with the housing crisis. While she was grateful, she was unable to accept. Immigrants and asylum seekers need access to social services like English classes and lawyers, all of which are in high demand and difficult to promise, especially in a remote location.
More people are settling outside the major immigrant hubs of the greater Portland and Lewiston/Auburn areas, but a network of support needs to be established to help with successful integration. "The vast majority of people don't understand [that] when we're talking about housing,"Saidi said, "it's not four walls. We are talking about an environment, an ecosystem that is livable for people of color."
All those interviewed agreed that the government response has been lacking and that paying attention to what the state is and isn't doing for immigrants is key. Maine is generous in some regards. For example, families who are actively seeking asylum are now eligible for General Assistance – a contrast to an earlier policy held by former governor Paul LePage's administration that required immigrants to gain asylee status before receiving that support. Maine is one of only five states nationwide that provide cash General Assistance, along with California, Hawaii, Illinois, and New Hampshire. And under the administration of Gov. Janet Mills, all children 21 and under, and pregnant mothers, are now eligible for MaineCare, Maine's Medicaid health insurance program, regardless of their immigration status. Currently, only Maine and Vermont offer a Medicaid-type program independent of immigration status. And only six states provide comprehensive state-funded [healthcare] coverage to income eligible children, regardless of their immigration status.
Most asylum seekers in Maine arrive penniless, wanting to work, but are not allowed to do so because of federal laws. Because they are not allowed to work, they must rely on assistance from others, such as the government, faith communities, and nonprofits. But that assistance is piecemeal, and inadequate. General Assistance allocations, for example, are below market rates for housing, so many people are stuck in the shelter system. And adult asylum seekers do not receive MaineCare, so they must suffer through physical and mental illnesses untreated.
"They do not yet have their first work permits due to federal asylum processing delays, and the harsh law created by Congress nearly 30 years ago that makes asylum seekers ineligible for work permits until their asylum cases have been pending at least six months," noted Stickney at MBIC.
Members of Maine's congressional delegation would like to change federal laws and reduce the wait period for work permits for eligible asylum seekers; legislation has been introduced in both chambers of Congress. However, movement is slow. Also key is understanding how the outcome of upcoming elections will impact the lives of immigrants in Maine, Saidi said. For example, Paul LePage has already said he would strip benefits from asylum seekers, if he regains the governorship. And social and political awareness from white people is very important to influencing policy, Saidi added. "Once everyone decides enough is enough, then it's enough…we as a society have to decide what we are going to do" because white people hold the power to reorder the system, she said. "The problem is not that immigrants are coming. It's that the state is failing."
Stickney agreed, and called on the Mills administration to confront the situation with bold action. "The state should be assisting communities more directly. There should be a statewide task force convened with staff dedicated to coordinating provision of services. This should not be tackled community by community, since these asylum seekers will benefit the state as a whole."
Stein believes immigrants are being used as "political football."
Saidi agreed. "If the state wants to do something, they clearly can," she said.
In the meantime, although everyone interviewed shared a feeling of being overwhelmed by their work, they also said it's not easy to walk away from this work. "This work is my life," Saidi said. "I am overwhelmed, but at least here I know I can try and do something about the situation."