By Walongo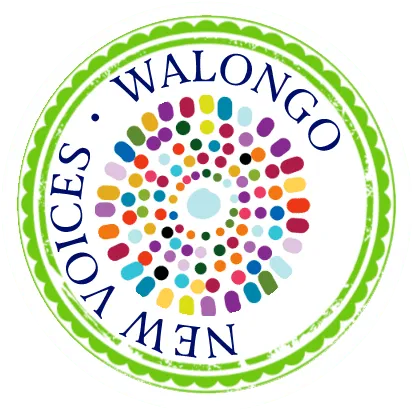 I am so happy to relive summer. I can't wait! As you know, I come from Congo Brazzaville, whose capital is Brazzville, with an area of 132,047 square miles and a population of about 6 million. Our beautiful tropical forest allows us to have two seasons, a dry season and a rainy season. We have a short dry season from January to February. Then from March to May we have a short rainy season. From June to September we have our long dry season. From the end of October to December we have our long rainy season.  
As you see, we do not have winter, autumn, or spring in the Congo. So, my body is used to the heat. This explains the immense joy I feel that winter is over and we are approaching summer. But I am actually also starting to get used to winter. It was not easy for me to face the winter at first. I felt like I was in a refrigerator or in some giant cooler filled with ice cubes. My hands were freezing all the time, no matter how many sweaters or other clothes I put on. And I also had trouble keeping my gloves and hat on for long. I found them cumbersome. But I had to keep them on, especially outside, because it was very, very, very cold.
In the end, I seem to be adjusting to winter. My second one was not as bad as my first winter. And the good part is that I was emotionally warmed to see the snow, to touch it for the first time – although previously I had slipped and fallen – another of my experiences living in Maine. As I said, I can't wait for summer.
Apart from my experience with winter, I have had good experiences with the other seasons we do not have in Congo. Summer is practically the same as the Congolese climate: hot and sunny. The other seasons I have enjoyed are fall and spring. They are peaceful and bright.
Speaking of bright, spring is a phase of transition between winter and summer. Spring prepares the body for a better start to the season that follows. The weather is good, there is a beautiful landscape, with blooming flowers. We experience the rebirth of nature. It's really beautiful to see. The leaves turn green again, a certain type of bird appears. Everything is naturally beautiful and feels like a little paradise.
And finally we have autumn, which comes after summer and just before winter. In this season, the leaves turn yellow and fall off; there is a form of aging. I call it the season that heralds winter. The temperature gradually drops, the cold begins to be felt, and basically there is a big decline. But I like the coloring of the foliage, which gets yellow mixed with brown and green, especially early in the season. Apart from summer I also like spring – and autumn, to a certain extent.