By Jean Noël Mugabo
The Peer Workforce Navigator project (PWN) is a pilot program developed by five community-based organizations in Maine: Maine Equal Justice, Gateway Community Services, ProsperityME, the Maine AFL-CIO, Food AND Medicine. The organizations were initially brought together through their involvement with Maine's Economic Justice Coalition at the height of the COVID-19 pandemic. The Economic Justice Coalition focused on championing economic security through community-built solutions and policies for all people living in Maine. The Maine Department of Labor (MDOL) is a partner on the project. Founded in spring 2020, the three-year PWN pilot project addresses key barriers that prevent immigrants and people from BIPOC communities from accessing critical resources and programs that can help them gain economic security and thrive in Maine.
A cornerstone of the PWN project is the placement of one full-time Peer Workforce Navigator in each community-based, coalition member organization. The role of the navigators is to help get accurate, reliable information out into communities regarding resources and programs available from the DOL. These include resources that connect community members to education and training programs that can lead to jobs that match their skills, offer support to community members as they navigate the unemployment insurance system, and make sure people are aware of – and connected to – public benefits for which they are eligible, such as food assistance, healthcare, and childcare.
At present, many eligible people from immigrant and BIPOC communities do not access education and training opportunities, healthcare, unemployment, and government benefits because systems are so complicated to navigate and because so many barriers exist. The project focuses on helping people overcome these barriers.
Community origins of the project
Early in the pandemic, community partners within Maine's Economic Justice Coalition realized the level of economic insecurity in BIPOC communities was incredibly high, and that community members were suffering disproportionately because they didn't know how to access resources. They saw volunteers, many of whom were young college students, stepping in to try to help their parents, friends, and neighbors. But without training or support, these volunteers also encountered barriers to accessing resources. So the coalition conceived of the PWN project, and worked through the legislative process until statute was created and their proposal was funded.
"We wanted to help people navigate this complicated system, so that basic needs are met, and they have time and space to think about career goals…and how they see themselves in the workforce moving forward," said Peer Workforce Navigator Project Director Kate Fahey.
---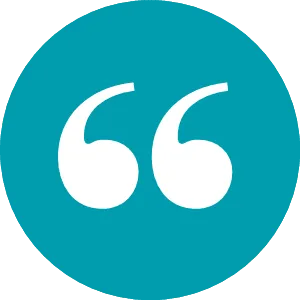 The Maine AFL-CIO is excited to be part of the Peer Workforce Navigator project. The project offers a great opportunity to connect all workers with good union jobs and registered apprenticeship programs, and to help workers with the supports needed to access or stay in a good quality job. It's a great collaboration between community-based organizations, unions, employers and state government that will directly support communities and strengthen our workforce systems.  

– Matt Schlobohm, Executive Director, Maine AFL-CIO
---
Without support, many people struggle to access the benefits they are eligible to receive, and this focus on survival prevents people from looking beyond the present.
"On a good day, anywhere from one-quarter to one-third of eligible applicants who apply for unemployment insurance receive employment insurance. That means that 75% or so of people who are eligible for unemployment, and have applied for unemployment, do not get the benefits. That is a huge discrepancy – and that is something that requires a lot of attention," Fahey said.
Navigator Marcel Selemani works with Maine Equal Justice. He is proud of his work supporting community members in need. "My main duty is to connect people to a good job, help them apply for benefits such as fuel assistance, and those benefits offered by the Department of Health and Human Services. We also apply for people who have been laid off [from] work, and help them to secure unemployment benefits, Medicaid – and if someone needs to go back to school, we can apply for scholarships. We also refer people to organizations that can assist with clothing and food."
Selemani pointed out that many employers do not pay for medical benefits for their employees, which puts families in a weak position when it comes to accessing healthcare services.
"Since they need to put food on their family's table, they just get the job. But after a while, someone will get sick, and that is when they will need assistance applying for MaineCare, Free Care, and so on," Selemani explained.
Henock Lokolowo has received help from the PWN project.
"They really helped me a lot as far as securing a good job is concerned. I secured a job at the post office and that is not something that is easy for everybody. They took their time, and sat with us, and… it happened pretty fast," he said.
Lokolowo has been in the U.S. since 2015. Previously, he used an agency to get a job, and once he was working, he became frustrated by the culture in the company – which laid off employees whenever they wanted, with no protection for the employee. Lokolowo feels more supported in his current position.
Systems built in English
Fahey emphasized that the language barrier ranks high among the major challenges faced by their clients, and Lokolowo agreed with her.
"They helped also with bridging the language barrier to explain important rights and benefits for the employees. There are a lot of immigrants who do not know anything about their rights and benefits, but the navigators are doing a very good job about that," he said.
"All of these systems are built in English. There are language lines that are technically available, but sometimes community members do not understand that there are language resources available to them – that information does not always get passed down effectively," Fahey explained.
A focus of the PWN is making beneficiaries feel comfortable while working with the navigators.
Fahey said, "The word 'peer' in the title 'Peer Workforce Navigator' is super critical because these are community members who are peers to the folks we are looking to connect with. They are from the communities we are trying to center in this work. They have shared experiences, shared backgrounds, shared languages, cultures – this means that they can really work side-by-side as someone is navigating these systems."
Peter Mateso (a pseudonym) has been working with navigator Selemani at Maine Equal Justice. Mateso initially learned through someone at his church that Selemani might be able to help him access benefits.
"He helped me to fill out the TANF forms, and everything went well, and now I have my food stamps. He even helped me to apply for a job," Mateso said.
He is far from alone in having trouble with government forms. Their complexity is a huge barrier for New Mainers.
"Even if you are a native English speaker, the writing on some of the applications is really inaccessible for lots of people, but especially those [for whom] English is not their first language. And just the system in general, and all the systems that are built online that require reliable access to the internet – you need to know what you are looking for, and where to look…it's all too easy for any of us to get lost in it all," Fahey said.
Some people are intimidated by the challenge of learning a new language, and this intimidation often increases with age.
"These people live in shared neighborhoods with their fellow people. They join African language-speaking churches and believe [wrongly] that they do not need to learn English. Some of them think that they are too old to learn a new language, but that is not true. At any point of life somebody can learn something new," said Mateso.
---
Food AND Medicine believes that in the richest country in the world, no one should be forced to choose between food, medicine, housing, or other basic necessities. Our work prioritizes access to healthy food, good jobs with a voice at work, affordable public transportation, and civic engagement. 

– Jack McKay, Executive Director, Food AND Medicine 
---
Resources are available
Bright Musuamba is the Peer Workforce Navigator with Prosperity Maine. She shared challenges her clients face, as well as some solutions.
"There are a lot of resources out there, but many of the people working in the agencies…are themselves unsure about what makes somebody eligible, and if our clients can access that resource…sometimes we as navigators have that knowledge…there can be a little bit of confusion and misunderstandings," she said.
But Musuamba believes that as the PWN program moves forward, collaboration will increase across agencies and people will become more knowledgeable about eligibility and resources. She is concerned about the long wait people face for their work permits. "Your first work permit used to be available between one to three months…now it takes even over a year for somebody to get their first work permit…somebody cannot move forward when they are not allowed to work."
Currently, the project serves more than 100 clients. For those interested in getting in touch with a navigator, visit www.workforcenavigator.org, choose the "contact us" option, and follow instructions.