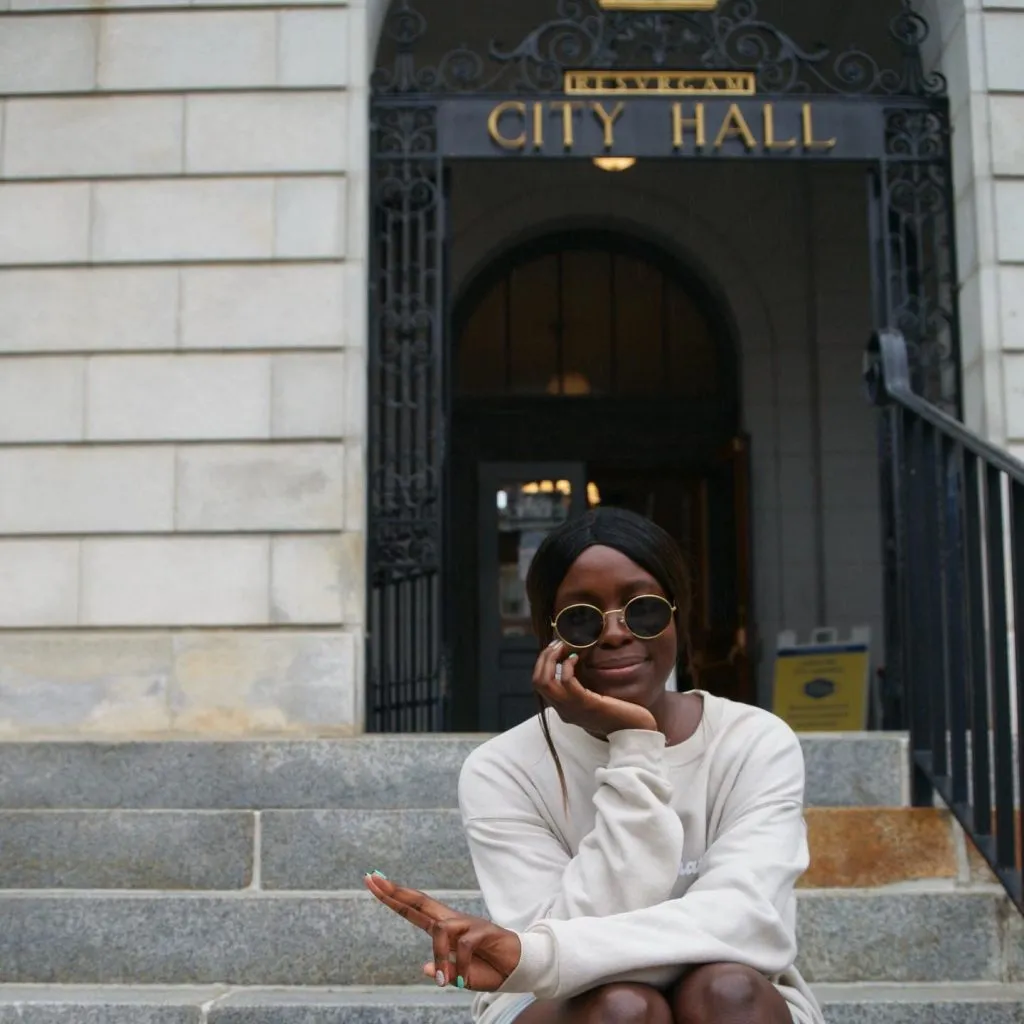 Victoria Pelletier believes it's essential for a city councilor to relate to and truly connect with the people they represent, and said that's why she's running for the Portland City Council District 2 seat. "I always wanted a job where I could do whatever necessary to help advocate for marginalized people who don't have many people championing for them. I want to pave the way for them to get seats at the table, to get involved in local issues, to feel that they have a voice and that someone is speaking up for them." Raised in Brunswick, Pelletier graduated with a degree in journalism from the University of Albany before moving to Portland's Parkside neighborhood, where she's lived ever since.

"The district is a wonderful melting pot of different ethnicities, cultures, and lived experiences, and it's important to have a councilor who really reflects that," she noted. "Just like many people in my district, I try to make ends meet, and worry about being priced out of Portland. In my opinion, an elective leader should represent the lived experiences of their constituents. I would want my constituents to see me as a real individual, someone they can talk to."

Pelletier serves as the racial equity project manager at Greater Portland Council of Governments, a nonprofit founded in 1969 that facilitates regional collaboration and provides a range of planning and municipal services to envision solutions to regional issues. In her role, she leads and facilitates meetings, trainings, and webinars. Pelletier also manages the Portland Community Development Block Grant program that works to ensure affordable housing, offers various services to communities in need, and helps develop economic opportunities for low- and moderate-income people. The program has provided small grants during the pandemic to help businesses keep their doors open.

If elected, Pelletier would focus on advancing racial equity, combating the affordable housing crisis, and providing more resources for the community in order to make Portland – and her district in particular – a welcoming place for everyone to live. "What type of Portland are we trying to build? Are we trying to bring in more tourists, or are we trying to build a city for everybody to thrive in?" she asked. "I want to advocate for real solutions – I'm not all about real estate and just erecting more luxury buildings and condos."
Outside of her day job, Pelletier works as a community advocate and activist. She holds community chats on the Eastern Promenade with the aim of involving people in activism and local issues. She also facilitates workplace conversations with organizations in the area about equity and collaborative strategizing.