By Ulya Aligulova
On May 1, two organizations well known for serving the immigrant population in Maine will be joining forces, as Welcoming the Stranger (WTS) becomes a program of the nonprofit MANA, the Maine Association for New Americans. The leadership of both MANA and WTS see this merger as a great opportunity to improve the variety and quality of services offered, and reach an even bigger pool of people than is currently possible.
Both organizations are known for their unique approaches to helping people, and for filling gaps for people.
"We're a little bit different from a lot of other social service organizations that have clients that they deliver wraparound services to," explained Dr. Miyabi (Abbie) Yamamoto, Executive Director of MANA. "We're consciously trying to stay away from that kind of a model because there are a lot of other organizations that already do that. It would feel like a duplication of services if we did that…. We're interested in the types of things that aren't really funded through medical or health services, but things that can only get funded through private donors."
A current project of MANA is a state certified, culturally and linguistically inclusive, trauma-centered peer support group program. And MANA also provides a care-centered, multilingual transportation service for anyone who needs COVID-19 or social services related transport. Some of the languages MANA's staff speak are French, Kinyarwanda, Kirundi, Lingala, Portuguese, Somali, Spanish, and Swahili, to name just a few.
"Our peer support groups are one way we provide emotional support to immigrants," said Yvette Unesaze, Project Manager at MANA. "The support is based on the needs of a particular group. It's important that people facilitating the groups share the same experience. For instance, there's a group running during Ramadan made up of women who share similar religious experiences and is facilitated by someone who's Muslim. There's an Asians in Maine group run by Dr. Yamamoto. There's also a youth support group. And we're planning on starting a genocide survivor support group."
WTS is a secular project that has operated under the fiscal sponsorship of Portland's Temple Beth El. It was founded in 2015 by a small group of Jewish people who took note of the growing population of asylum seekers in the area, and saw that not many organizations were assisting them at the time. The volunteer-run WTS formed as an attempt to address that gap. The aim was to provide an American friend to every asylum-seeking individual or family who wanted one to help them feel welcomed into the community, figure out how to get around, learn the basics of American culture, and practice English. After the 2016 election, what started as a small organization grew when many people who were upset by the anti-immigrant stance of the new administration became interested in volunteering. Currently, WTS has 154 mentors and 250 mentees.
Amy Titcomb, the Coordinator of WTS, said the initiative for the merger came from her organization, following a period of reflection.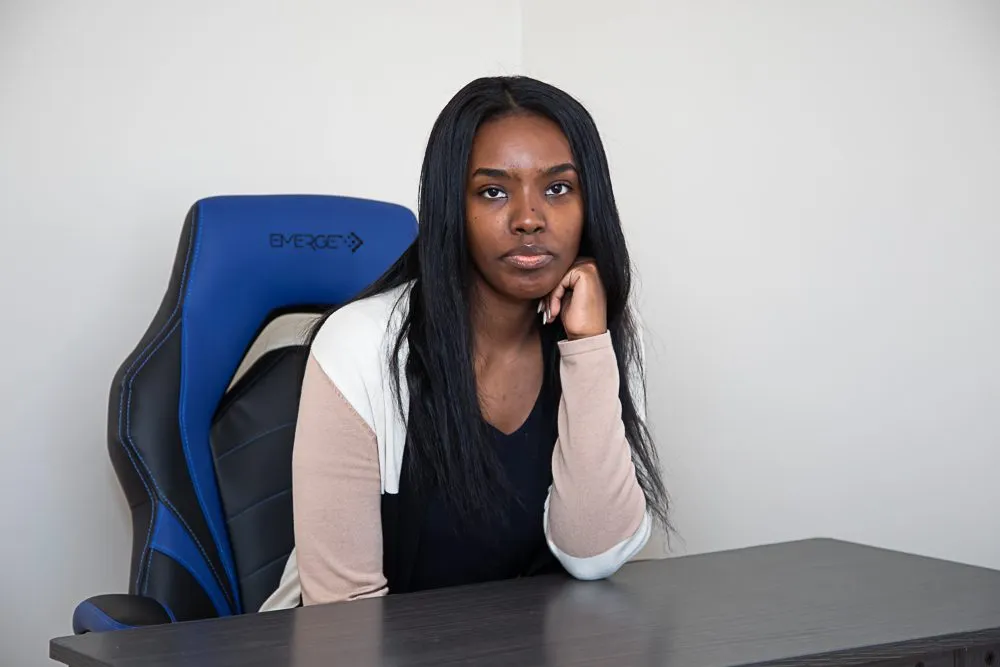 "WTS has really outgrown something that was a little project under a fiscal sponsorship, and we felt that it was time to move into a better structure.… We started to look at what our strengths are, what we can offer, what we lack, and what we need more of."
Titcomb and colleagues decided that what they most needed was more of an immigrant perspective.
"Even though we have members of the immigrant community that have volunteered their time on our steering committee or as ad hoc interpreters and advisors, WTS is a primarily white-run organization. I'm myself a white, American-born person, and many people see me as the face of the project, which is really a weakness." She said the whole structure, and how WTS operates, lacks immigrant perspectives. "What we really admired about MANA was that it's an immigrant-founded organization, and at every level has a multicultural, multilingual perspective. We felt like we could bring some resources, some money, and a lot of our volunteers. And our program would benefit so much from the perspective of an organization that's already established and has a good team."
Yamamoto was attracted by the responsive way WTS approaches helping immigrants, and readily entered into discussion about a merger.
"We were delighted and flattered to be reached out to in this way," she said. The MANA board is primarily made up of people who are asylum seekers themselves, so the organization's goal has always been to help people who are following a similar path. "This was where we saw the alignment with WTS. We're both about supporting people in more informal ways, which is harder to achieve sometimes. I and the board felt like this would be a mutually beneficial situation. WTS is another entity that seeks to fill the gaps in the services provided to immigrants. And just like MANA, WTS strives to have a more human-centered way of looking at the process."
The two leaders plan to take things slowly, and continue doing their work much as they have been, while they explore the new possibilities created by the joining of forces.
"The structure won't look dramatically different, at least in the beginning," Titcomb said. "I'm going to join the team at MANA, and all of our volunteers and mentees will remain part of the program. Over time, as the program gets more integrated into MANA, I'm sure we'll get more ideas and make some changes to some of our processes."
What differentiates both MANA and WTS from many other organizations, according to both Yamamoto and Titcomb, is flexibility and informality.
"For example, Catholic Charities has a very strong program that helps refugee resettlement," Yamamoto said. "But it's only for a specific group of people and for a specific amount of time. But transition is actually a much longer process. The first phase of settlement is a very different transition, especially when we add the political aspect of being an asylum seeker. There's a need for longer, more sustained, and gradual support systems for all kinds of immigrants."
Titcomb agreed. "We both offer this informal, not very delineated support. I think there'll be a lot of people who'll appreciate both programs, and I think there'll be a lot of overlap, which will be for the betterment of both."