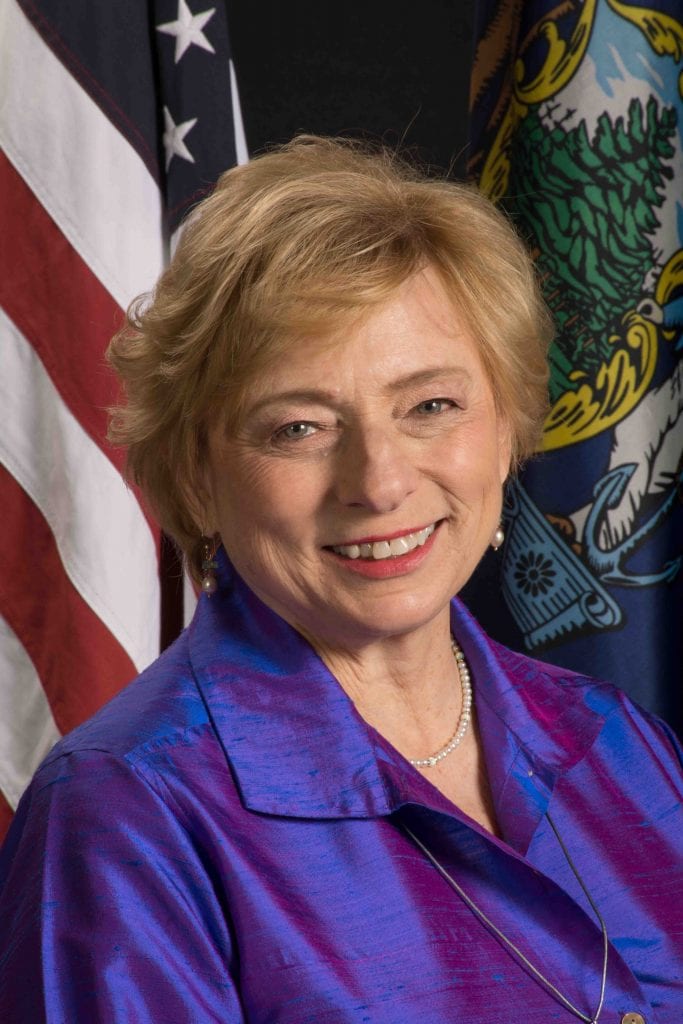 Governor Janet Mills has issued an Executive Order directing the Governor's Office of Policy Innovation and the Future (GOPIF) to develop a plan to establish an Office of New Americans. Stakeholders – including other State agencies, municipalities, schools and colleges, employers, community-based organizations, and the immigrant, refugee, and asylum-seeking communities – will work to work with members of the Administration on the plan, which will be delivered to the Governor by January 19, 2024.
Business leaders, leaders of social service agencies, some legislators, and leaders of immigrant communities and their allies, have long advocated for the establishment of such an office. Until now, there has not been state coordination of the integration of foreign-born people living in Maine.
"For generations, immigrants have brought their skills, education, and ability to Maine to build a better life for themselves and their families, contribute to the vitality of our communities, and become the workforce that our employers in Maine desperately need. This is as true today as it was a century ago," said Governor Mills. "My order will develop a plan for a new office to help us ensure that Maine is fully drawing on the talents and skills of those who want to live and work in and contribute to our great state. This is a critical step for Maine's economic future as we address our workforce shortage and support our communities and businesses."
Mufalo Chitam, Executive Director of Maine Immigrants' Rights Coalition, has been advocating since before the pandemic for state coordination: "We applaud the Governor's Executive Order and support the creation of a new state-level Office of New Americans. It has been impossible to keep up with new immigrant arrivals in Maine without one entity to coordinate the multiple agencies, organizations, and municipalities performing this work. Such an office can help address this need, and we look forward to assisting in the effort to develop a strong plan for its creation."
"An Office of New Americans within State government would be a dream come true," said Claude Rwaganje, Executive Director of Prosperity Maine. "We have advocated for the creation of such an office to help guide immigrants into Maine's workforce, and are grateful to Governor Mills for taking this action today. We support this initiative and look forward to helping GOPIF create the strongest possible plan for the Governor's review. Together we can achieve a lot."
---
"An Office of New Americans within State government would be a dream come true."

— Claude Rwanganje
---
The Governor's Executive Order also directs GOPIF to participate in the Office of New Americans State Network, a consortium of U.S. states with dedicated offices or staff for coordinating immigrant integration. The Network is coordinated by a partnership of two organizations, World Education Services and the American Immigration Council.
Through the Network, the State will access expertise, experiences, and best practices from states across the country on developing policy approaches to support the successful economic, social, and civic integration of immigrants. In other states, Network offices are broadly charged with offering guidance and assistance to state agencies, with focus on economic areas such as workforce training, licensing, language access, and legal supports.
Maine will become the 19th state in the Network, following North Dakota and Utah in 2023; Wisconsin, North Carolina, and Illinois in 2022; and Colorado, Oregon, and Minnesota in 2021. Other Network states include Michigan, Ohio, Massachusetts, Maryland, New York, New Jersey, California, Washington, Nevada, and Virginia.