By Karen Cadbury

National Hispanic Heritage Month is celebrated from September 15 to October 15 to honor the unique contributions Hispanic Americans have made to U.S. history and culture. Events across the country feature the distinguished achievements of Spanish-speaking Americans from the Caribbean, Central and South America, Mexico, and Spain. In Maine, where Spanish is the third most commonly spoken language in homes of English language learners in the public schools, a number of organizations have formed over the years to assist the specific and unique needs of Spanish-speaking communities. During the pandemic, these organizations have taken on new responsibilities, especially in regard to providing COVID-19 support. In addition to those Spanish speakers who live and work in the state year-round, Maine has a historic connection to seasonal Hispanic workers. The majority come from states like Florida or Texas to harvest crops such as blueberries. Many who decide to stay in Maine go to work in fish processing. Migrant workers are essential for many of Maine's key industries, most notably the wild blueberry harvest, wreath making, and the apple and broccoli industries. The largest communities of Hispanic workers have settled in the greater Portland metropolitan area, in some areas of Aroostook county, and Downeast around Milbridge, Cherryfield, Machias, and other farming areas. However, Spanish speakers live in most counties in Maine.
CHISPA Centro Hispano
Ángel Martínez Loredo is the president of CHISPA Centro Hispano, a community cultural and educational program that promotes Latino culture and the Spanish language. He also serves as the Director of Higher Education and Educator Support Services at the Maine Department of Education. Loredo said that CHISPA was established 16 years ago to preserve and sustain Latinx culture through activities in Portland and Central Maine. "We have three key areas we address," said Loredo. "Supporting the community, providing educational programs that highlight the importance of Latinx culture in Maine, and serving as an advocate."

CHISPA holds an annual Latino Lecture Series at the University of Maine with speakers who focus on furthering Latino culture, a yearly Dance of the Catrinas to celebrate the Day of the Dead, a Christmas party where guests can donate clothing or gift cards for community members in need, a Spanish poetry reading night, and culinary demonstrations where participants can learn to make tortillas. This past year, when many people lost their jobs, CHISPA raised money and distributed resources to help families.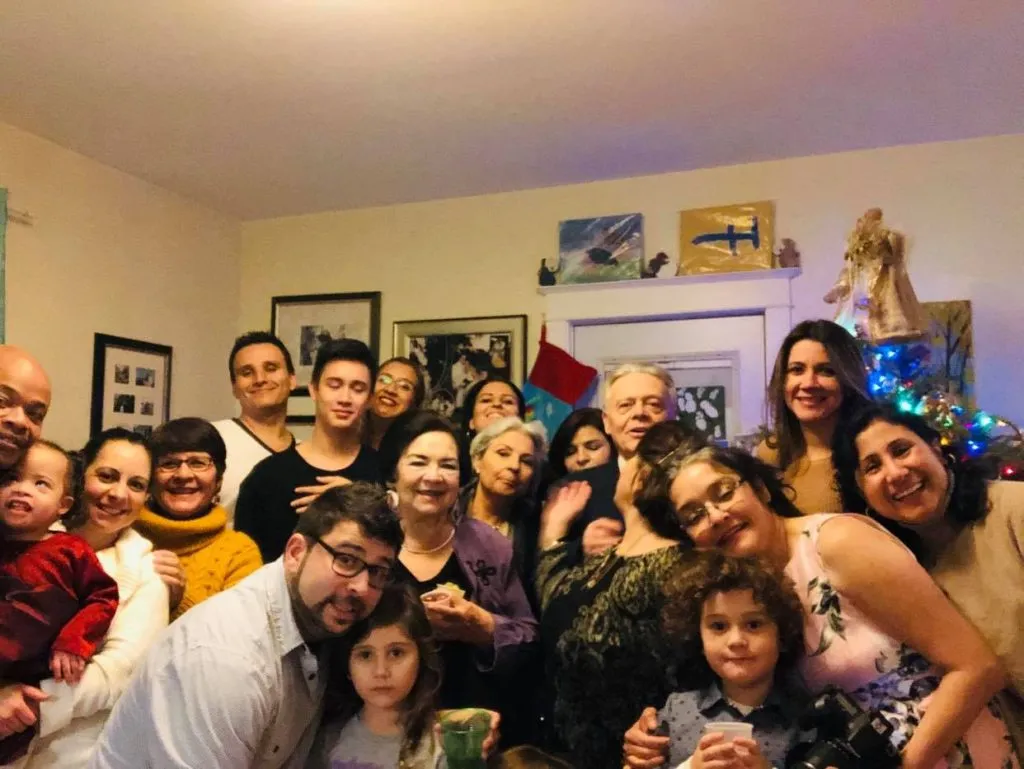 "There are three things I would like the people of Maine to know about our Hispanic farmworkers. Number one, people work very hard, and they are dedicated and family-centered. Two, if they come here by themselves, they want to be in a place that is safe that they can call home, so they can bring their families and establish roots. Some are at the point now where they are investing and buying homes. And number three – and this is very important – they want to contribute to the community," Loredo said.
The pandemic has been hard on the community. "I've lost 11 family members," said Loredo. "Other Hispanic/ Latino/a folks have had similar losses. Some people lost their jobs. We follow all the CDC rules, do everything on Zoom, wear masks, but still, we've been badly affected."

Loredo believes that the most important challenge for Spanish-speaking immigrants is figuring out how to gain access to the funding needed for college and other educational training. "These students have different requirements than our other students," he said. "In many cases, they are culture and language brokers for their parents, translating, and doing all the things maybe their parents can't do. It's a challenge for them and they are forced to consider seriously if going to college will be worthwhile. We want to help these citizens succeed. We want them to be able to value their culture and language and be supported in their goals."
Presente! Maine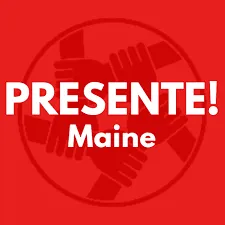 Presente! Maine works primarily w ith indigenous people, especially undocumented people, who have been forced to migrate from their countries because of extreme poverty," said Crystal Cron, president of Presente! Maine. The organization was founded after Cron and others convened community meetings in 2019 to talk about what could be done to meet the huge need for assistance in the Portland area. They were concerned about the conditions for people in the Spanish-speaking communities in Maine.
"We work exclusively with Latinix people except in our Food Brigade, which includes people from many other cultural and ethnic groups. Latinx community members have been in Maine, working as silent [ignored] labor in all of the state's biggest industries, and yet, they don't have a sense of belonging or of being part of the community here," said Cron.

"There are differences between colonized peoples, indigenous peoples of Latin America, and people with European ancestry who have resources and wealth," said Cron. "These groups are not the same."

At the end of 2019, when the COVID-19 pandemic hit, Presente! Maine mobilized quickly. "We sent out a video, urging community members to stay home, saying that [COVID-19] was going to impact our Latinx communities the most, because we work in close, unventilated, overcrowded settings, and live in overcrowded housing, with multiple people sharing apartments. I told people that they needed to stay home as much as possible."
Cron said community members responded by saying, "That's nice. Thank you, but if I don't go to work, I won't be able to survive." So, after evaluating the most critical needs of the Latinx community, Presente! Maine started delivering thousands of pounds of food through a program they designed called the Food Brigade. "A funder financed the first $20,000 and we were able to work with restaurants to buy and distribute things like rice and beans," Cron recalled. "In March 2020, people in other communities in Portland started reaching out with food needs, and the state was slow in responding, so Presente! Maine gave food to anybody who asked. We fed 500 families – an estimated 2,500 people."

Her staff expanded to include seven people and they attracted 350 to 400 volunteers. Presente! Maine did crowdfunding, applied for grants, and raised approximately $70,000. Funding improved because the organization was able to secure contracts with the state to continue the COVID-19 response work.

"The people we are helping are most frequently not eligible for a stimulus check or different kinds of government help, and they don't qualify for General Assistance from the Department of Health and Human Services (DHHS). So we are helping them by doing testing, bringing people supplies when they're in quarantine, checking in on them, working on vaccine efforts, helping with educational needs, taking people to get their vaccines, and doing follow-ups. For our communities, the risks are 10 times more than for many others because we all work and live in the same places, so it is difficult to limit contact.

Cron said that almost everyone in the Latinx community in the Portland and South Portland areas works in the lobster industry. "Our community is the backbone of the lobster processing industry, yet these workers are considered disposable and replaceable. When people get sick they are ostracized and blamed for exposing others to the virus. Some companies have started working with us, providing resources, so we can focus on prevention. Presente! Maine worked last year and this year to mobilize resources like Maine Rent Relief, but these programs are flooded with requests. We were fortunate this year to win medical coverage through MaineCare for all children and pregnant people who qualify based on income, regardless of their immigration status. But this coverage does not protect other adults. … conditions have never been normal for our Latinx communities, and now we are severely challenged. COVID will have long-term consequences for us."
Mano en Mano – Hand in Hand

Mano en Mano was founded in 2005 through a combination of grassroots organizing and municipal leadership to help migrant workers who had settled in Washington County. Over the past 16 years, the organization has grown significantly and now works to ensure that immigrant and Latinx communities in Washington County, as well as statewide, have the opportunity to succeed. An emphasis is on changing systems that produce disparities for immigrants and racial minorities.

Mano en Mano works in various program areas, including access to essential services, advocacy, education, and housing. Mano en Mano holds the contract for the Migrant Education Program in Maine (a program of the United States Department of Education).
"This past year, Mano en Mano's Access and Advocacy team received more than 4,000 requests for assistance," said Emma McDowell, development and communications coordinator. "In addition, we operate the Blueberry Harvest School, a summer program for young people, ages 3 to 15. We bus the students to the Blueberry Harvest School from the labor camps, and provide them with breakfast, lunch, and snacks. We also partner with schools in the area to make sure that the students' language and cultural needs are met. And our teachers go to the camps and provide English or enrichment classes, activities, and games for young people 15-20 years old or under three years old. In 2019, more than 100 children attended the Blueberry Harvest School. These included people from the Passamaquoddy and Mi'kmaq Nations, as well as Spanish-speakers. McDowell said that Mano en Mano has also established a new bilingual childcare program called Rayitos del sol, which means "little sunbeams."

Finding affordable housing Downeast is a huge challenge. "Things like down payments are huge barriers for community members, so we have started a fund for area families. Welcome Home Downeast, a program in the development stage, will help families purchase, renovate, or build eight single-family unit homes to create subsidized apartments for farm and aquaculture workers. These apartments will include rental agreements that will enable families to purchase their houses after five years.

Mano en Mano does not provide any medical care, but they do partner with the Maine Mobile Health program to organize events and provide information. Last year, Mano en Mano produced informational videos with Maine Mobile Health in English, Spanish, and Haitian Creole about how to stay safe and maintain social distancing during the pandemic. The Estamos Aquí Fund is a mutual aid fund that has redistributed over $500,000 to 2,240 people impacted financially by COVID-19.