By Sue Hammett
School is on our minds in the fall, as children return to classrooms and older students and adults begin a new semester. Although the pandemic is bringing a note of uncertainty to all of our lives, we can still feel a sense of excitement about the possibilities that come with new learning and progress toward our goals, whatever they may be.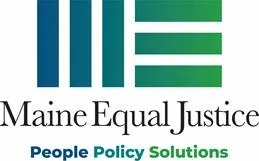 In Maine this fall, there are more resources than ever for families with children, and many are available to immigrants. Some may be familiar and some are less known. If you need help affording educational opportunities for you or your family using any of the programs described below, contact Maine Equal Justice at maineequaljustice.org/people/legal-services/ or call (207) 888-9788 for MEJ Legal Aid.
Help for kids
In July, thousands of Maine families received their first monthly payment of the Child Tax Credit (CTC), thanks to the temporary expansion included in the federal American Rescue Plan. If you have kids under 18 with Social Security numbers (even if you don't have a Social Security number yourself), an income of $75,000 a year or less (and even if you have little or no taxable income), and filed taxes in 2019 or 2020 or filed for a stimulus payment, you should already have seen monthly payments of between $250 and $300 per child in your bank account. If not, you can contact the IRS at www.irs.gov/credits-deductions/child-tax-credit-non-filer-sign-up-tool. Maine Equal Justice would like to hear from families about how the expanded Child Tax Credit has impacted them.

Help paying for child care is available through the Child Care Subsidy Program (CCSP), which helps families with low income pay for childcare and early learning programs for children ages 6 weeks through 12 years so parents can work, go to school, or participate in a job training program. Maine will be waiving parent fees – the small part of the cost that the parent is usually responsible for paying to the provider – until September 30, 2024. To apply for CCSP or to see if your family is eligible, visit maine.gov/dhhs/ocfs/ec/occhs/step.htm. For questions, call (877) 680-5866 or (207 -624-7999, or email [email protected].
Help for parents
There are resources that can help parents afford higher education, as well. If you are eligible for or already receive Temporary Assistance for Needy Families (TANF), you can apply for Parents as Scholars, which can help pay for childcare, and reimburse transportation costs, car repairs, books, and supplies while you're attending school for a two- or four-year degree.

If your family is receiving TANF benefits and you are not ready to apply for Parents as Scholars, you will be required to participate in job readiness or educational activities. This requirement was eased during the pandemic, but now you must participate or risk a reduction in your TANF benefit. Your Fedcap worker will work with you to create a Family Contract which describes your participation. Your Family Contract should reflect your goals. Classes to prepare for the HISET test (high school equivalency test) or for English as a second language exams can be a part of your "core" participation activities.

Eligibility for TANF depends on income and immigration status. For information and assistance with TANF and Fedcap, see maineequaljustice.org/people/legal-services/ or call Maine Equal Justice's Legal Aid department at (207) 888-9788.
If your immigration status makes you eligible for TANF, but your income is too high, you may qualify for the Higher Opportunity Pathways to Employment (HOPE) Program, which provides financial support to eligible parents for training and education. Learn more about HOPE at www.maine.gov/dhhs/ofi/programs-services/hope or by calling MEJ for help.

Finally, if you need financial aid or help understanding how to afford the cost of college, the Finance Authority of Maine (FAME) has a dedicated College Planning Advisor working with New Mainers. Learn more at www.famemaine.com/education/audiences/new-mainers/.