By Amy Harris 
According to public health officials, loneliness is a serious mental and physical health threat that should receive far more attention than it does. Prior to the onset of the pandemic, the condition had already reached epidemic proportions in the U.S. The National Academies of Sciences, Engineering, and Medicine (NASEM) reported in 2020 that one out of every three adults ages 45 and older self-identified as being lonely. In addition, one out of every four adults ages 65 and older felt socially isolated. One year later, researchers from the Harvard Graduate School of Education reported that more than 120 million Americans – including 61% of young adults and 51% of mothers with young children – feel "serious loneliness."
---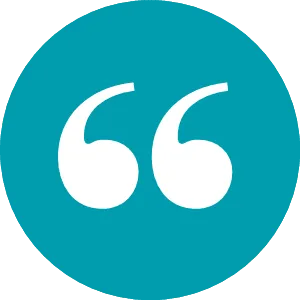 We are lucky where we live – we have a lot of us where we live, and can see each other. That is helpful.  
---
The life experiences of refugees and asylum seekers leave many vulnerable to loneliness. Leaving one's country of origin, trying to adapt to the culture of a new country, language limitations, lack of access to services and resources, cultural differences, discrimination and stigma directed toward immigrants, government policies that isolate, and family and friends back home who may have trouble visualizing life in Maine all work together to intensify social isolation, which is defined as the lack of social connections, and is linked to loneliness.
Advice from women
A group of 11 women over age 65 from Linda Bernard-Olson's English class at In Her Presence gathered on Zoom to share their experience of loneliness, as well as advice on how to overcome the problem. Many of these women live in the same apartment building in Portland, and report that living in proximity to each other has been a huge support.  
Solitude can lead to depression. There are women who stay in their apartments alone all the time. This can lead to stomach problems and other health problems. It's better to go to the gym and exercise. Behind loneliness is depression. Get out – talk to people, whether here or back home. And I sew, and friends come over to sew with me. 
Marie Immaculée
Seraphine: together to pray. If someone is sick, we all go over and pray with and for the person who is sick. And I pray every morning, and know the Lord is with me all day long. I call my children back home. And I sing!
Seraphine
I read the Bible. Watch TV. Go shopping. Visit friends. Visit tourist sites. Watch movies. Telephone my daughter in Africa with WhatsApp. 
Mélanie
I talk to family in Africa every day. My children and my whole family are in Africa. They call me. I have many American friends, too. I go out to restaurants, the beach, movies. Don't stay home all day. If you feel lonely, go out, see all the people outside, look for an occupation. I do volunteer work at the Y, taking care of children, playing with kids. I don't feel lonely when I am with children. Find something to do so you are not lonely.
Sarah
I have done volunteer work to help babies. I feel less lonely surrounded by people. A social worker advised it. It feels more like I'm at home when I am out with people. There were always lots of people back home.
Christine
I watch TV. Talk on the phone with family and neighbors. Work. Exercise. Dance. I needed an operation at one point. The doctor found out I was alone and said, "Don't worry – we are here for you." That gave me the courage to go ahead with the operation. 
Cécile
Compounding the problem, some people suffer from post-traumatic stress disorder (PTSD) as a result of traumatic events they experienced before leaving home, or during their migration journey. PTSD is a mental health condition that can cause a variety of symptoms, including intrusive thoughts, anxiety, panic attacks, depression, and substance use disorders. These symptoms can drive survivors to self-isolate, which in turn intensifies loneliness and further mental health distress.
Loneliness among older adults
Older adults are at increased risk for loneliness because they are more likely to live alone, be predeceased by family or friends, experience chronic illness, and suffer from sensory changes like hearing or vision loss. Additionally, many Maine elders become housebound during the winter. And while younger people know how to use technology to keep in touch with others from home, seniors may not.
Immigrant seniors are particularly vulnerable to feelings of loneliness. They must manage their health in the context of an unfamiliar and complex healthcare system, navigate life without citizen status, possibly live below the poverty line – all while trying to heal from traumatic experiences resulting from war, violence, flight, and the death or absence of loved ones.
---
Loneliness is when you feel no joy, you feel abandoned, alone, like you don't have anyone, and you don't have any strength to do anything. 
---
Even immigrant elders who live with family in the U.S. can experience loneliness, according to Kathy Vezina, Equity and Healthy Aging Initiative Manager at Maine Council on Aging, who noted that younger people in the family are often at school and at work much of the time, leaving seniors alone. And the barrier of language and culture contributes to social isolation, as community-based organizations aiming to help immigrants don't always provide culturally competent services targeting the specific needs of more mature immigrants.
Organizations offer help
Some older immigrants in Maine have found help for preventing loneliness through organizations whose design and programming encourage social mingling, which is one way to prevent loneliness and its serious health implications. A few examples follow.
In Her Presence, co-founded by Abusana Micky Bondo and Claudette Ndayininahaze as a nonprofit specifically to help immigrant women, offers different classes, programs, workshops, and gatherings designed to improve both the mental and physical health of community members. Bondo said, "Immigrant women [of all ages] rely on IHP as a source of strength and skill-building, but for senior women – the mamas of the community – these meetings are absolutely critical for an infusion of socialization and connection."
Some asylum seekers who arrive without family find their way to Hope House, a residence in Portland operated by the nonprofit Hope Acts. There, 13 adults at a time live in a homey, close-knit community, receive wraparound services, and attend English classes – all designed to set them on their feet in Maine. The classes are open to those living in Hope House, as well as the broader community. (One of our columnists, Roseline Souebele, lived at Hope House when she first arrived, and has written eloquently about the important role this experience played in her adaptation to life in Maine).
---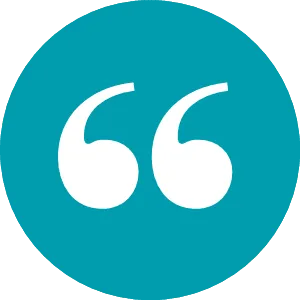 Behind loneliness is depression. You don't feel joy. You feel abandoned. You don't have courage to do things. You feel isolated.  
---
Southern Maine Agency on Aging (SMAA) and Services to Older Refugees at Catholic Charities Maine Refugee and Immigration Services (RIS) both offer programming directed at older people. Last year, they collaborated on Multilingual Tai Chi for Older Immigrants, a successful pilot program that is now being piloted for Arabic-speaking women by SMAA with the New England Arab American Organization. The program provides culturally competent health programming based on the SMAA Agewell Tai Chi curriculum. Plans are in the works to replicate the program at subsidized housing sites for older adults and with ethnic community-based organizations. "Tai Chi is a great tool to mitigate the stress of resettlement and trauma.… Our members [in the pilot program] found the practice to be quite relaxing and they enjoyed getting together as a group to socialize….we welcome collaboration with other community partners to continue to offer the group to older immigrants," said Tracy Moore of Catholic Charities Maine.
Health risks of loneliness
The Lancet reports that lonely people or those experiencing social isolation have higher rates of depression, anxiety, and suicide. Lonely people also exhibit more antisocial behavior, report increased stress levels, and are more likely to misuse alcohol and drugs. Some researchers estimate that chronic loneliness can be as harmful to your health as smoking 15 cigarettes a day. Loneliness weakens the immune system, and statistically, people who are socially isolated die earlier than those with close relationships. Loneliness also affects brain function – people with chronic loneliness have poorer memory, difficulty learning new information, faster progression of Alzheimer's disease, and higher rates of dementia and cognitive decline with age.
Although research clearly indicates that a combination of approaches can help prevent and treat loneliness, many people are undiagnosed or misdiagnosed. In some instances, healthcare providers have not been trained to ask about, identify, and treat loneliness in patients. In others, even with training, symptoms might be misunderstood. Irritability, anger, fatigue, reclusiveness, clinical depression, anxiety – all of these could indicate either loneliness or a number of other problems. And even if the problem is correctly diagnosed, there is a severe shortage of culturally competent, trauma-informed mental health providers in Maine.
According to Kathy Vezina, little data is available on loneliness in any of Maine's communities, including senior immigrant communities. The condition is often ignored or stigmatized, and people who feel lonely may be ashamed to admit they are suffering.
---
During COVID it has been very hard, although we didn't lack anything because of In Her Presence…bringing food, checking to make sure we were all OK, chatting.  
---