By Lillian Lema | Photos Mark Mattos
On Sunday, May 21, Coffee By Design hosted a community celebration of the coffees of East Africa at their Diamond Street location in Portland. The day featured a joyous, traditional Ethiopian coffee ceremony led by Maza Mohamed, as well as a presentation about the business and production of Rwandan coffee by Jean Christophe Rusatira, founder of Umuko Coffee Importers.
Ethiopia is widely believed to be where the energizing properties of the coffee bean were first discovered, possibly as long ago as the ninth century, so inclusion of the Ethiopian Coffee Ceremony was a natural fit for a day honoring coffee. Dressed in traditional habesha kemis, Mohamed and her colleagues brewed coffee and served yemarina yewotet defo dabo, a bread made with wheat flour and honey, which is thought to have originated in Ethiopian Jewish communities. The delicious smells of coffee, dabo, and incense combined to create a welcoming atmosphere, and the coffee shop was filled with laughter and joy as strangers conversed with one another.
---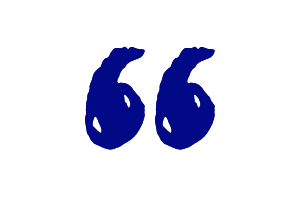 "Those of us who enjoy a cup of coffee need to understand what the issues are and how hard it is to get something from the plant to us. We need to understand what the thread is between climate change, war, financing, and women's issues."

— Mary Allen Lindemann
---
"If people have anything in common, it's that we love food and coffee," said Mary Allen Lindemann, co-founder and community builder of Coffee By Design. She added that bringing people together and sharing coffee and its origins creates a conversation where history and tradition become the main focus instead of differences between people. "We always have to honor where coffee came from," Lindemann said.
People have loved coffee for centuries. By the 15th century, it had spread across the Arabian peninsula, likely the result of trade routes and pilgrims traveling from all over the world to visit the holy city of Mecca each year. By the 16th century, Europeans and residents of New Amsterdam (present-day New York City) were all enjoying the beverage, as well. Culture moves along with people, as has been the case of the Ethiopian coffee ceremony, which is practiced wherever members of the Ethiopian Diaspora live, in this case Maine. "People move with their food," said Rusatira of Umoko. "It's an opportunity for cultures to blend."
Rusatira has been in the coffee business a long time – his parents were coffee farmers, who grew and processed coffee in Rwanda for over four decades, and he was raised in the business. The event at Coffee By Design offered an opportunity for people to learn from him about his home country of Rwanda in relation to the business and production of coffee, and the importance of ethical regulations for farm workers. He recalled that in the early 2000s, the Rwandese government initiated policy changes, and a shift in the business model for producing and distributing coffee followed. Rusatira's parents were not able to successfully compete in the global market.
"There was a push to move from traditional coffee …The government wanted to have a more mechanical way of processing coffee, which requires a more specialized type of processing," Rusatira explained, adding that this shift resulted in greater revenue for the country of Rwanda. But the newer processes required more money, management, and expertise, and Rusatira's parents didn't have the necessary education. "You might be in the global market, but that doesn't mean you have the skills to actually compete with the big corporations," he said.
His parents had to sell their business, but they were able to hold onto the coffee plantations, and when Rusatira and his brother graduated from college, they used their education to build a new coffee processing plant. Rusatira also started his own coffee import business, which allows his family access to the global market and provides a secure supply chain for their product. "If I can control the supply chain on the distribution side … then I can also control quality because that's our coffee and that's my family," he said. "It's a good business for a roaster because they trust me with the quality, and it's a good business for my family because they trust I'm there for them to try to find more markets, and, most importantly, sustainable partnerships."
Lindemann of Coffee By Design, said, "Those of us who enjoy a cup of coffee need to understand what the issues are and how hard it is to get something from the plant to us. We need to understand what the thread is between climate change, war, financing, and women's issues." She explained that many studies have demonstrated the clear connection between providing strong support for women and the ensuing health of the communities where they live. "It's not about women versus men; it's about family, community."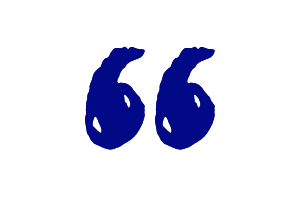 ---
"People move with their food. It's an opportunity for cultures to blend."

— Jean Christophe Rusatira
---
Rusatira agreed, calling this event a full circle moment for his business: "It is a partnership led by a woman entrepreneur, and one where the community gathered." Asked what makes good coffee, he first said, "It's all about the people and the effort they put into it." Then he added that methods of harvesting, storing, processing, and the knowledge of the roaster all play an important role, too, in making quality coffee.
Those who attended enjoyed coffee from Rwanda, Burundi, and the Democratic Republic of the Congo, along with tasty snacks. The day was a reminder that community is about caring for one another. "By doing events like we are doing today there are so many layers. … For me, it's about sharing a cup of coffee and bringing communities together that don't look like I do," Lindemann said.
The event also gave life to a tradition that may be slowly vanishing. According to Mohamed, life in current times is so busy and full of stress that the Ethiopian coffee ceremony is rarely observed three times a day any longer, as it used to be in the past. "Traditionally, in the morning, before work, we go to one of our neighbor's houses and talk about what we are going to be doing for the day. At lunch time, you go to your house to have lunch, but for coffee you go to your neighbor's house. Around dinner time you eat and then go to someone else's house to talk about the events of that day," she explained.
But these days people don't have time to be together three times a day to just sit down, relax, and discuss their days. "Everyone is busy and there is no way I'm going to have time for this three times a day. I'm lucky if I have time for this once a year!" Mohamed joked. "Look how happy everyone looks. This event brings happiness and excitement to the community. It brings everyone together!"
Rusatira said that presenting coffee from his home country of Rwanda, so far away in Maine, was itself an act of coming together – of two communities making positive economic impacts on each other.