By Jen Boggs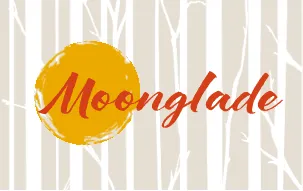 When I was a kid, I had the amazing fortune to spend part of my childhood growing up in Hawaii. Being Filipina never felt like "otherness," even though I remember talking about race and ethnicity all the time. My best friends in middle school were Chinese, Japanese, Cambodian, White. We hung out at each other's houses, got to know each other's siblings, parents, and grandparents, and ate a wide variety of amazing food – oh, the food!
I was lucky to be surrounded by people who looked like me and had similar (though not the same) cultural experiences that I did. But as an avid reader, all the books I read were about white girls and boys, white families, and white pioneers tapping trees to make maple candies out of snow and maple sugar. I loved these stories and never thought to ask why the library or bookstore didn't have any books about skinny Filipino girls with braces and big vocabularies.
Now that I'm a parent, I'm glad to report that books with and about Asian kids and families are easier to find than back in the 1980s and 90s. My daughter and I have discovered dozens of board books, picture books, chapter books, young adult novels, and graphic novels about first- generation kids and beyond. Of course, I want there to be more, much more.
Representation matters. That's why I look for books (and all media) by and about a wide diversity of people. And that's why I'm honored to be on the board I'm Your Neighbor Books.

The mission of I'm Your Neighbor Books is to provide kids (and adults) children's books about immigrant experiences so that long-term citizens can learn about their new neighbors and to develop their empathy and willingness to be welcoming. The mission is also to let all immigrants know: You belong right here, in this community!
Here are some of my favorite Asian American Pacific Islander (AAPI) books for young readers:

You can visit the IYNB website to find more titles!
I'm Your Neighbor Books strives to build a stronger America, one where immigrants of every generation feel like they belong, and where neighbors can build understanding and communication across cultures. It's a tall order. Do I really think kids' books can do all that? I sure do.
Jen Boggs (she/her) is a mom, an immigrant from the Philippines, an advocate for representation, and a believer in the power of books. She is a proud board member of I'm Your Neighbor Books and runs Toderico Creative, a marketing agency in Portland, with her husband Mike Toderico.