By: Prudent Ndiho
The first question most people ask when inquiring about a job is "how much do you pay?"
This is understandable because work equals wages. We work because we want to pay bills or have an enjoyable life. But not enough people care about the benefits that jobs might offer. They do not read the job description fully. There is more to a job than a biweekly or weekly paycheck. We should look for a job that satisfies not only our financial needs but all the other needs that we have as human beings.
I was hired as a temporary employee at the University of Southern Maine (USM). While working part time I learned that if I was hired full time I could go to school almost fort free.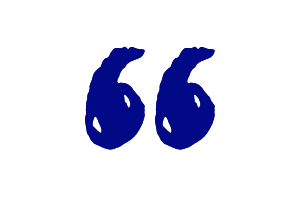 As part of a benefit package, I could take two courses per semester for free. So in 2015 I became a full-time employee.
I have always believed that education is the pathway to success, and so I wanted to go back to school. After I became a full-time employee, I did not wait but took some English courses from the English for Speakers of Other Languages (ESOL) program. USM was a great support for me – with my immigration status I was not eligible for any government assistance, such as FAFSA. I could not even apply for some scholarships. But my target was to stay at USM, and I used the tuition waiver benefit.
The University of Southern Maine offers other benefits, but it was the tuition benefit that made me stay at the same job for 10 years. I was able to take two courses per semester, and I could apply for some non-federal scholarships for additional courses. It was not easy, but I graduated this year with no student loan or debt on my back.
Most Americans know that a student loan is a burden that is heavy to carry. Many people are afraid to go to school because college is not cheap, and they cannot take the risk of getting student loans. As for me, working for USM eradicated all student loan distress. Many students work hard to pursue their goals and dreams through education, but when they finish school they have to spend their time working hard to pay the debts they owe. I have a degree on my wall and no student loans following me!
So, I am hoping that people will look more deeply into the job they are applying for.