By Ivy Epstein 
For 26-year-old Lewiston resident Mana Abdi, born in Kenya but ethnically Somali, the question is not "what's on the line?" this upcoming election season, but "what isn't?" In fact, she is so concerned by both local and national affairs that she is making a bid for a seat in the Maine House this November. In addition to fighting for better housing and education for people in her district – top items on her platform – Abdi is energized by recent Supreme Court rulings to overturn Roe v. Wade, block the Environmental Protection Agency from placing a cap on carbon dioxide emissions, and embrace the right of a Christian football coach to lead his players in prayer.   
Mohamed Ibrahim, Community Organizer for Maine People's Alliance, whose work includes trying to ensure that progressive candidates are elected to Maine's legislature, emphasized the importance of building a web of support and power around Abdi to help her push past the barriers that racism creates. He stressed the importance of immigrant participation in the next election. "It's important…to engage and make sure to vote for the right person and make the right choices. People cannot sit back and watch. They have to be a part of this."
Ibrahim is confident that Abdi has the ability to bring immigrant concerns to the forefront. He said she is well-versed in her district's needs. "She also has a deep understanding…of the gap between the community and the system…she lived the gaps." And she is analytical by nature, always looking to understand and improve systems.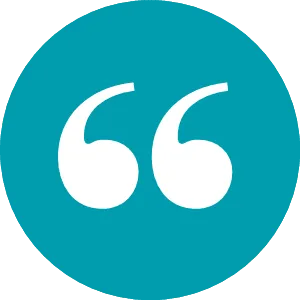 Consider your neighbors, consider the people who are next to you, consider the younger generations that are going to be behind us who may likely pay a great, great price for our errors and our mistakes… don't lose your voice. The one thing you're guaranteed is your right to vote. Vote for somebody. Our inaction has consequences, simple as that. — Mana Abdi
Four years ago, when she served as Vice President of Maine Youth Network, Ibrahim started encouraging her to run for office. She was an active member, often leading panel discussions and attending rallies in Washington, D.C. "She has been preparing herself for this day for some time," he said, adding that "the best person to represent the entire constituency of the district would be Abdi. She's been through the school system…she worked for different organizations…and she is someone who could really build bridges between different communities in the district and who can advocate for the concerns of the community." She is particularly familiar with the needs of the immigrant community in District 95, but said that she is "running to ensure that every single voter's interests and needs in District 95 are met."
Pious Ali, Portland City Councilor, commented on the importance of immigrant representation in office. "Public office is an elevated platform…representation does matter…..it means that the table of decision-making is broadening to include everyone's voice."
Abdi's focus on housing and education is partly based on her own personal experiences growing up in Lewiston, where she has seen firsthand the impact of the housing crisis on her community – and on so many communities in Maine – as lower income people struggle to find safe, affordable housing. And she wants to see education reform, including more civic education. She believes studying the U.S. political system should be a bigger part of the curriculum in schools. "It's critical that [youth] understand the things that are going to be impacting them down the road," she said, and added that education should focus on "things that are relevant to our students and the well-being of this country."
There has never before been an immigrant woman in the Maine State Legislature, but this year both Mana Abdi and Deqa Dhalac, current mayor of South Portland, are running for seats from their respective districts. Dhalac was nominated from District 120 in South Portland. 
She was young when she left Kenya, but what she saw there left a lasting impact. She remembers Kenya as a country where citizens have no recognized political participation, where most people are living below the poverty line, and where the government leaves refugees to fend for themselves. She witnessed her parents' struggle and their sense of helplessness. "When participation in an election, or participation in anything, is quickly decided for you, you don't have much say," she said. "You are basically at the mercy of whoever has the power, or an ounce of decision-making power. And that's it. And seeing that, I was like, 'Oh no, this is not working.' "
When Abdi arrived in the U.S. at age 13, she found herself in a country with systems that were completely unfamiliar. And when her mother fell seriously ill, Abdi's efforts to navigate this new environment overwhelmed her. They had to visit the hospital frequently, and she quickly realized she needed to rally to help her mother. "Having to go through the health system, the hospital, and having to…early on, craft my advocacy skills…I essentially had no choice but to understand or be buried by all of these different factors."
And so Abdi did rally. She observed others, asked a lot of questions, and gradually realized that the systems she relied upon – her health insurance, her housing, and her school district's funding – were being shaped by policies and decisions made by people far removed from her life. "I couldn't quite figure out exactly who…but I knew…that someone was pulling the plugs without consideration for the benefit of the folks that live there," she said. And she learned about racism – something she knew nothing about before coming to the U.S. She picked up bits and pieces of information that gradually brought to light for her the complex systemic inequities in the country.
Many people have been supportive of her run for office, she said, but others have greeted her with less enthusiasm. She tries not to internalize instances of bigotry or racism, but she is conscious of what she's up against as she works on her campaign. Pious Ali, Mohamed Ibrahim, and Abdi herself all agree that it is critically important that people show up to the polls this November to vote. The price of sitting back and watching is much too high to pay, they each said. There is too much at stake.
"Consider your neighbors, consider the people who are next to you, consider the younger generations that are going to be behind us who may likely pay a great, great price for our errors and our mistakes," Abdi said. "Don't lose your voice. The one thing you're guaranteed is your right to vote. Vote for somebody. Our inaction has consequences, simple as that."
For Ali, Mana Abdi's run is a hopeful reminder of progress for the immigrant community. "Anytime you are the first person to do something, you break a ceiling," he said. "I never thought that I would wake up to a day where there would be an immigrant woman mayor in a city of Maine, and one running for state legislature, but it's happening. The ripple effects of taking a bold courageous step to get into a space that no one expects you to go in does not end with you, it creates a lot of possibilities for other people who are coming behind you."
Abdi loves and appreciates the life that she has found in Lewiston, and said this is what compels her to work on improving what's already there. "We have some of the most gracious, kind people that I've ever come across, and some of the most willing to help people that I've ever come across," she said. "So I've been incredibly lucky to have had the kindness of the people in Maine play out in my own life."
When it comes to character, her drive, intelligence, and ambition are lost on no one. "I don't think she will be stopped by anything," said Ibrahim.
And Abdi has no plans to stop – not until she makes it to Augusta, where she intends to dig into the work that needs to be done to help her community. "I've never been more certain that I should be where I am."