By Amy Harris Welcome to Amjambo Africa's new Health & Wellness feature, devoted to important...
About Africa, Culture, Health, News
Latest
By Karen Cadbury National Hispanic Heritage Month is celebrated from September 15 to October 15 to...
Finance News
Childcare or early education expenses can add up quickly in the U.S. However, with a flexible...
By Georges Budagu Makoko Akryoshe nti gahera mwitama"Something sweet does not last a longtime in...
News From Africa
By Kathreen Harrison During the week since Kabul fell to the Taliban, many Mainers have reached...
Health News
By Kathreen Harrison Any individual employed by a licensed hospital, multi-level healthcare...
Delta ~ Rising COVID-19 Case Rates ~ Schools ~ Assistance ~ Staying safe By Amy Harris Staying...
Editorials
By Georges Budagu Makoko | Publisher, Amjambo Africa My heart goes out to the Afghan community in...
Guest Columns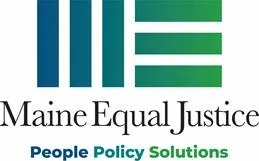 By Sue Hammett School is on our minds in the fall, as children return to classrooms and older...
SUPPORT AMJAMBO AFRICA! TODAY!